Ghanaian Artist | Berj Art Gallery | Ablade Glover
Professor Ablade Glover, born in Accra in 1934, is a Ghanaian artist and educator. He completed his teacher training education at Kwame Nkrumah University of Science and Technology in 1957. In 1959, he won a scholarship to study textile design at London's Central School of Art and Design.
Then he returned to Ghana to teach before receiving another scholarship from Kwame Nkrumah to study art in the UK at the University of Newcastle upon Tyne through 1964 to 1965.
Glover went on to further his education in the US, first at Kent State University, where he earned his master's degree, and then at Ohio State University where he was awarded a PhD in 1974. He is known for capturing the hustle of crowd movement and portraying that energy smoothly on canvas.
Alongside teaching and mentoring young artists in Ghana to succeed in the art scene. He is well-respected and internationally acknowledged in the Art scene.
Professor Ablade Glover received the Flagstar Award by ACRAG (the Arts Critics and Reviewers Association of Ghana), in 1998. He was honored with the distinguished alumni award from the African-American Institute in New York.
He founded the Accra-based Artists Alliance and the late gallery, GLO Art Gallery.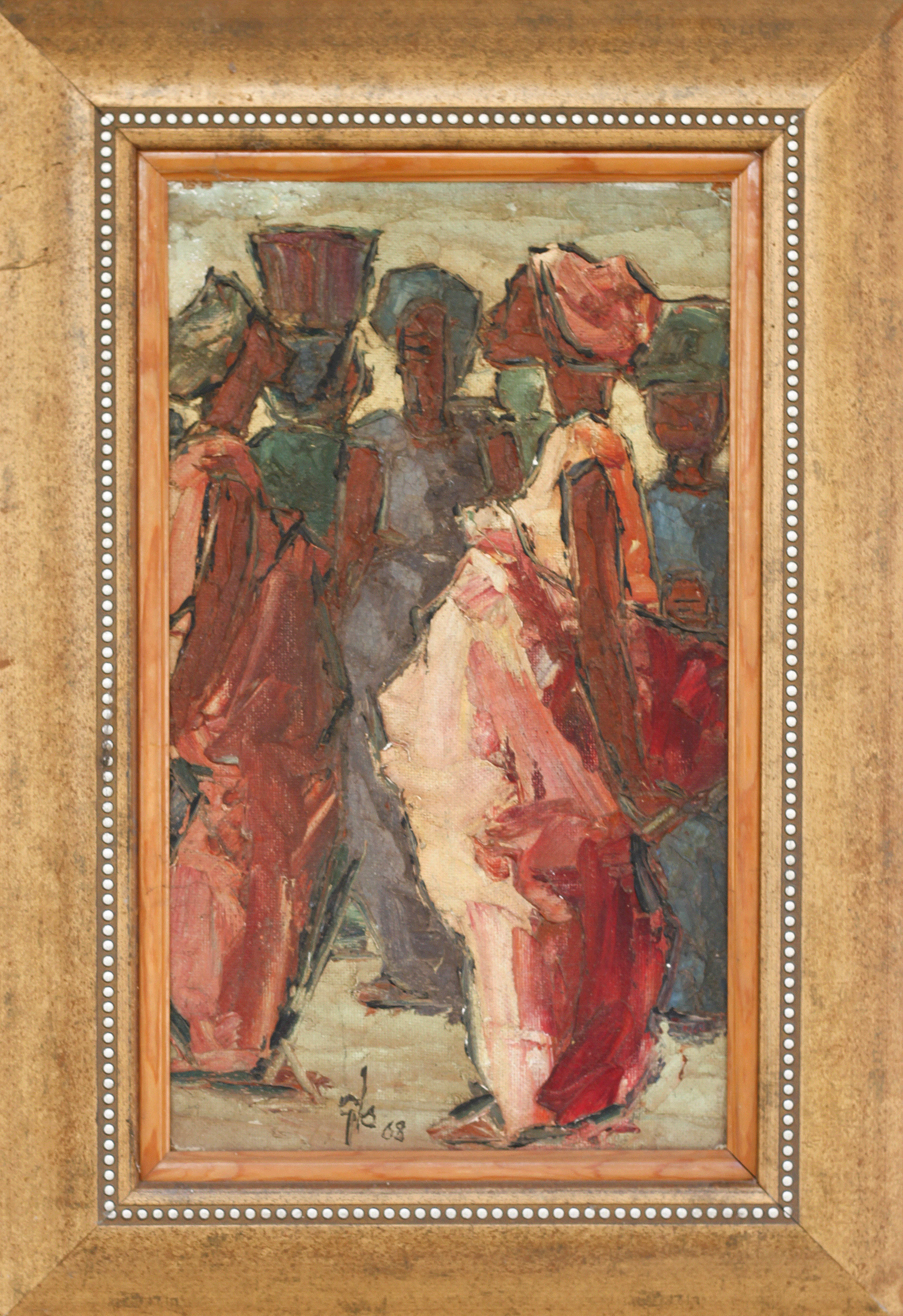 1968 Ablade Glover Piece gifted to Joyce Quarshie by Amon Kotei
Send me more information on

ABLADE GLOVER